Emilie Flora is a funky knitwear and interiors brand specialising in designs which make you smile!
The brand was established in 2019 with the aim of creating joyful and zesty knitted products that would brighten up the outfits and homes of many.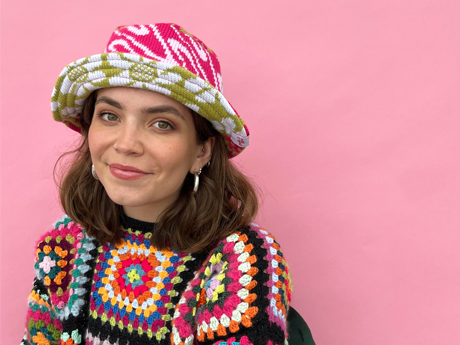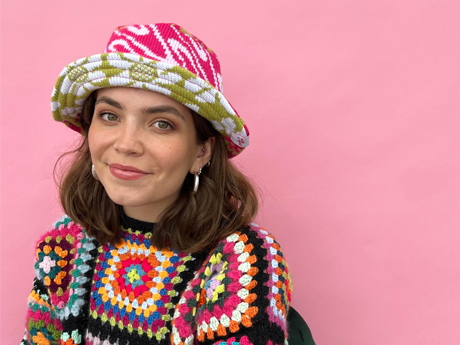 The face behing the brand
When it came to naming the business it was quite straight forward - it was simply named after the founder of the brand... Emilie Flora.
Emilie Flora is a one women brand, with Emilie doing everything from product design, making and content creation to dispatch, customer service, online management and much, much more!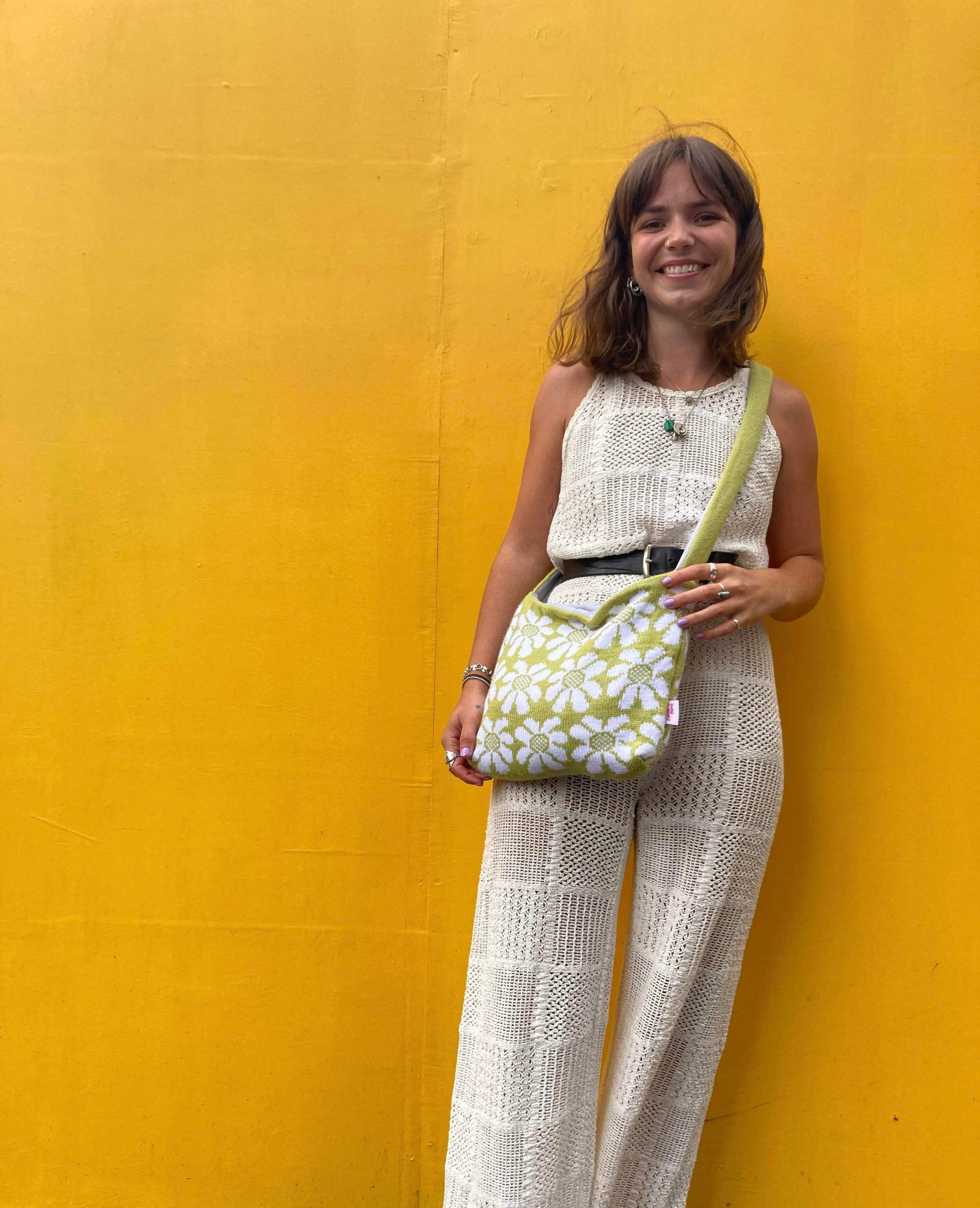 Emilie's journey
Emilie has had a love for all things creative since day one, with a particular passion for yarns and fabrics, texture, pattern and colour.
In 2016 Emilie went to BCU to study Textile Design and specialised in Constructed Textiles. It was here that she was introduced to the knitting machine and instantly fell in love! After hours of experimenting with varying fibres and knitting techniques Emilie developed her style and was able to translate her love of bold colours and playful patterns into knitted fabrics.
Emilie graduated from BCU in 2019 with a First Class Honours Degree.
For as long as she can remember Emilie has wanted to be a part of the fashion/ interior industry in some way, but for her working for a large company wasn't the route that she wanted to take. Instead, she set to work and Emilie Flora was born. With time (provided by the pandemic) on her side she started experimenting with product ideas and utilised social media platforms to get them out into the world.
"I am really fortunate that in more recent years having your own business has been more accessible with the rise of social media and the slow fashion revolution! To be my own boss and have complete creative freedom is the dream."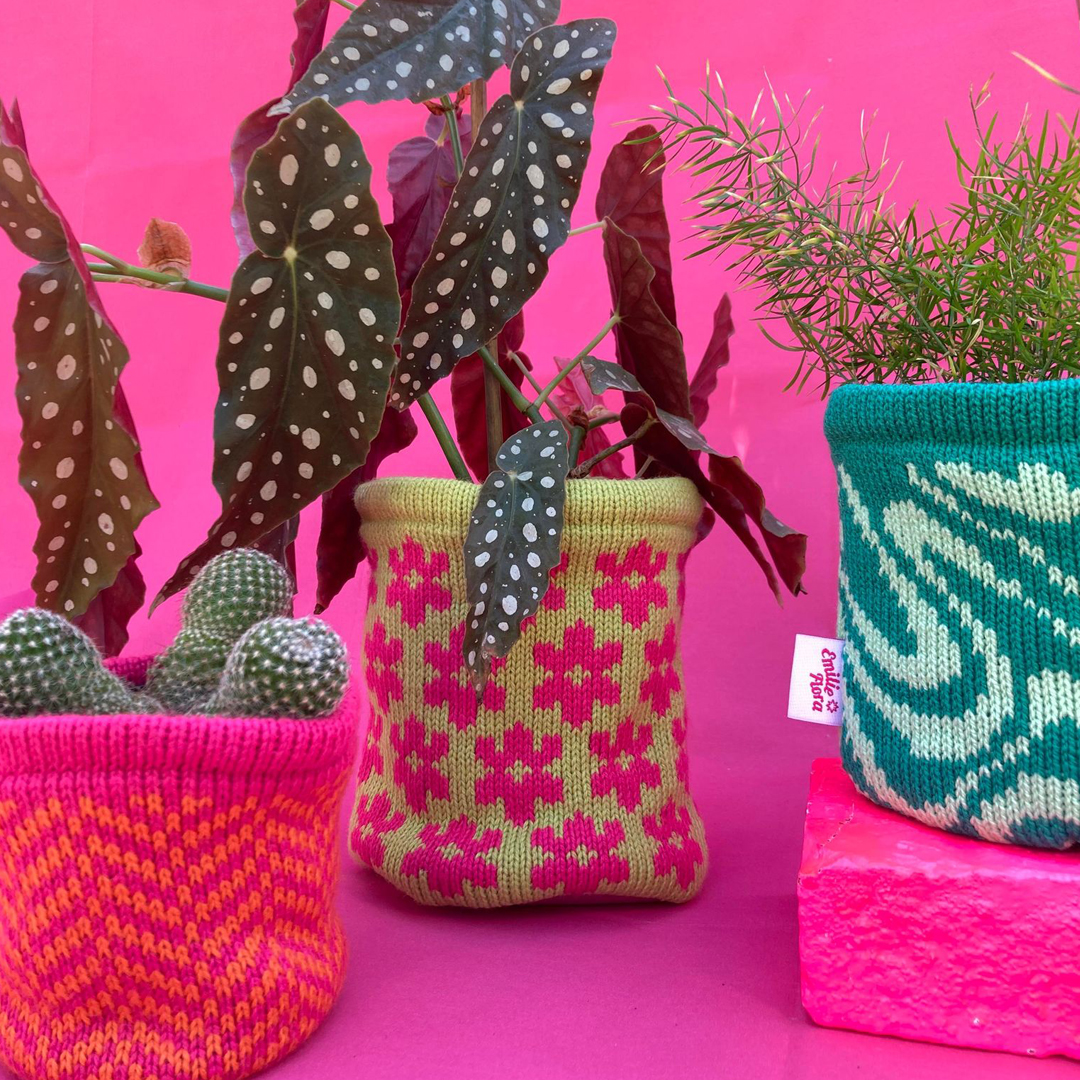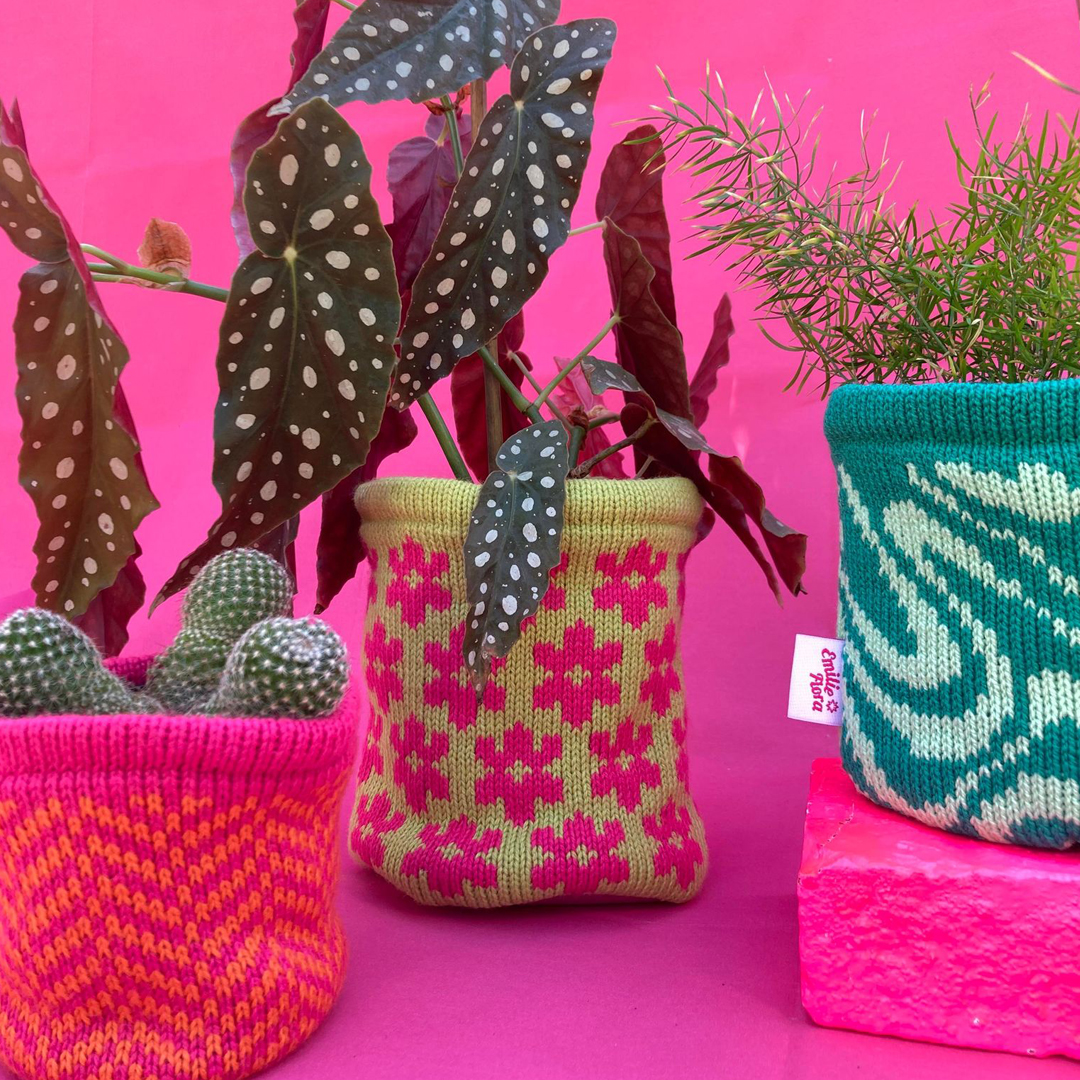 The Products
Emilie Flora products are designed with fun, durability and innovation in mind. Products range from Bags and Hair Scrunchies to Cushions and Pot Covers.
A whole lot of love goes into each and every piece to ensure that they live up to your expectations. Each detail is considered - from lining the bag straps to reinforce them and eliminate stretching, to sourcing the most hardwearing/ reliable zips.
There are many sources of inspiration that come together to influence Emilie Flora designs, with the70s era and fun-loving festival aesthetic being the main two. Rich colour, diverse patterns and joy all feed into the products that you see.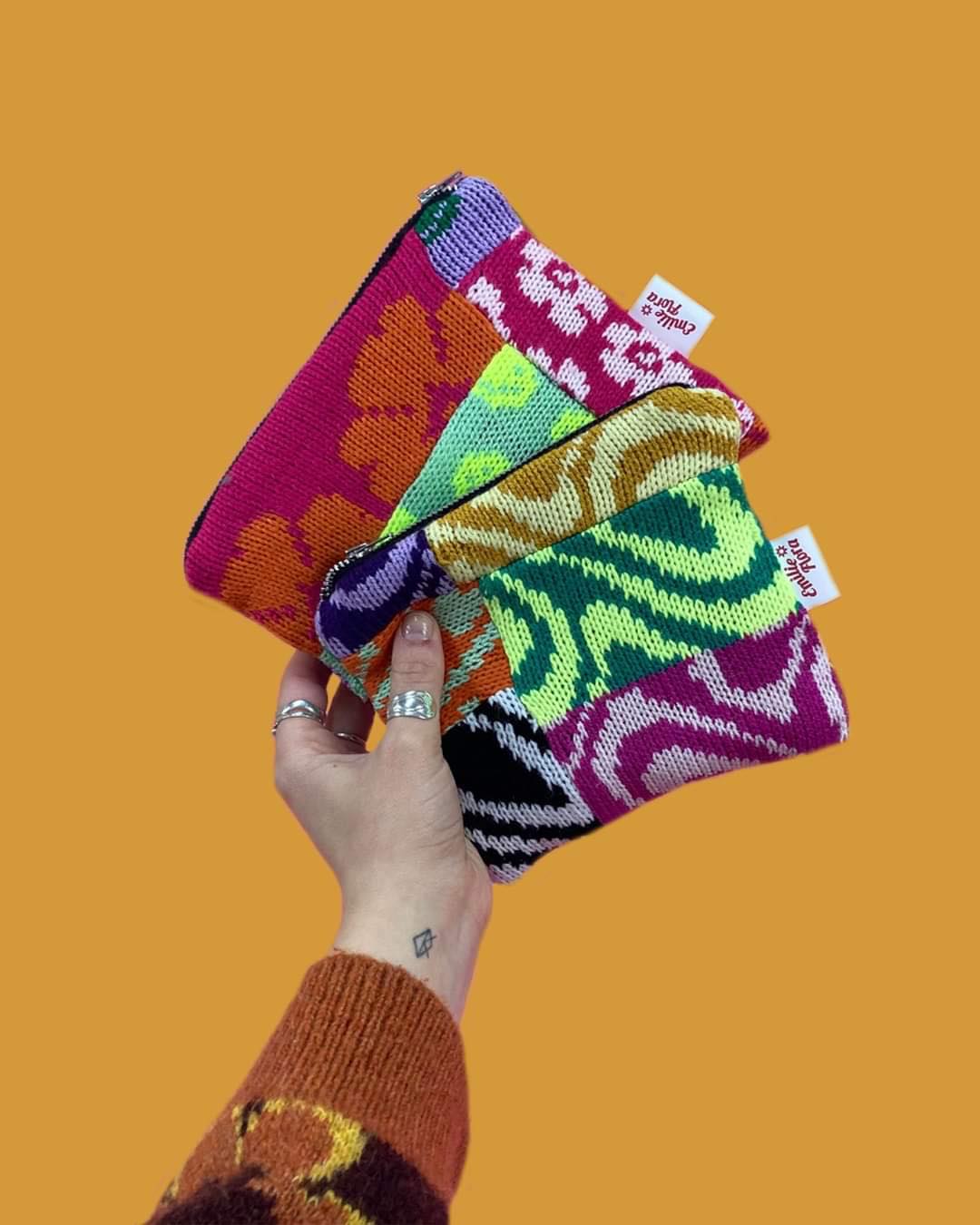 Concious practices at Emilie Flora
As a small business Emilie Flora aims to be as sustainable as possible. A few (but not all) steps Emilie takes include:
- Products are made to order. As well as eliminating product waste this also means that materials are only bought when needed.
- Knitted products are fully fashioned meaning that there is very minimal waste. Any offcuts that are produced are saved up and used for stuffing or zero waste products.
- Any smaller offcuts from bag linings are saved and used for products such as purses.
- All misknits (knitted fabric that for one reason or another can't be used because of too many dropped stitches etc) are saved and used to create extra special zero waste products.
- Emilie uses a domestic knitting machine which is operated completely by woman-power, which minimises the use of electricity.